DRPU Database Converter - Oracle to MYSQL
Database Converter Software converts database records created in Oracle data base to MySQL database format. Oracle to MySQL database conversion tool helps to convert database records in minimal time. Database conversion program supports all major Oracle database data types, attributes and constraints while converting selected or complete data set records.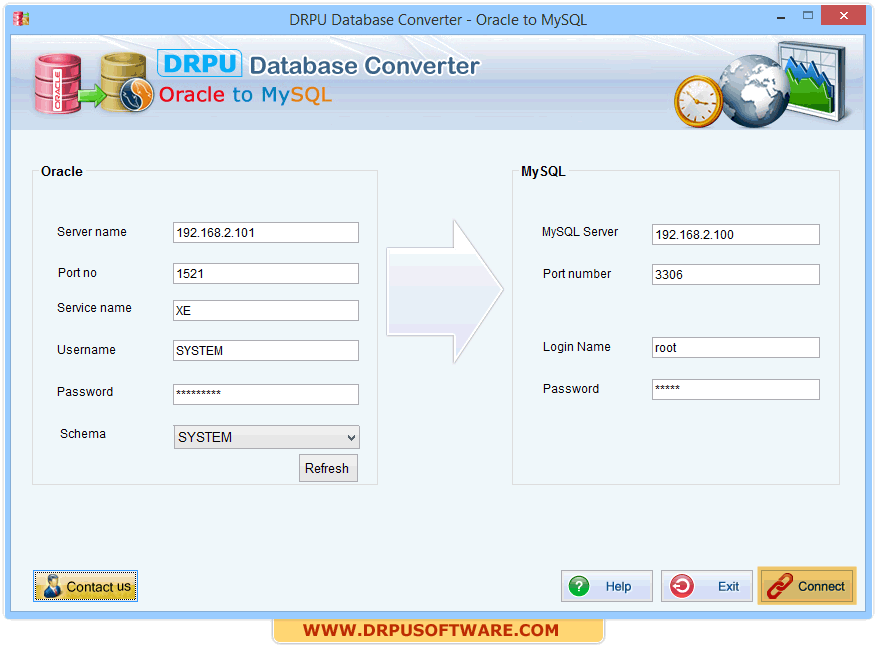 Software Features:
Software supports all Oracle data types and attributes while converting database records.
Convert individual tables or entire database records.
Work with all versions of Oracle and Windows MySQL servers.
Saves converted records at new location or merge converted records into an existing SQL database.
Full install/uninstall support.