DRPU Database Converter - MS Excel to MySQL
MS Excel to MySQL database converter software converts MS Excel data base records into MySQL format. Database records conversion program allows users to convert entire or selected MS Excel worksheets with support to all versions of Microsoft Excel (.xls) and MySQL.
Software supports to convert database records without writing database queries. Database conversion program automate the entire database conversion process and useful for database professional, software programmers and other users.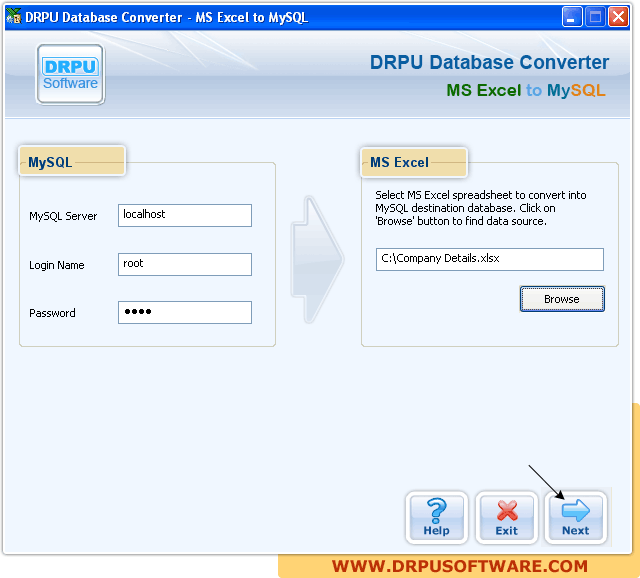 Software Features:
Converts MS Excel database records to MySQL format.
Converts all major database constraints, datatypes and attributes while converting database records.
Full install and uninstall support.
Allows user to save converted database records.