DRPU Database Converter - MS SQL to MySQL
MS SQL to MySQL Database Converter Software converts MS SQL created database records into MySQL database format. Software converts Views, Indexes with all necessary attributes, Primary and Foreign keys constraints.
Database converter program also provide option to convert Stored Procedures and Schemas automatically or manually. Using database migration program, you can convert whole database of MS SQL or selected tables just by customizing the software conversion settings.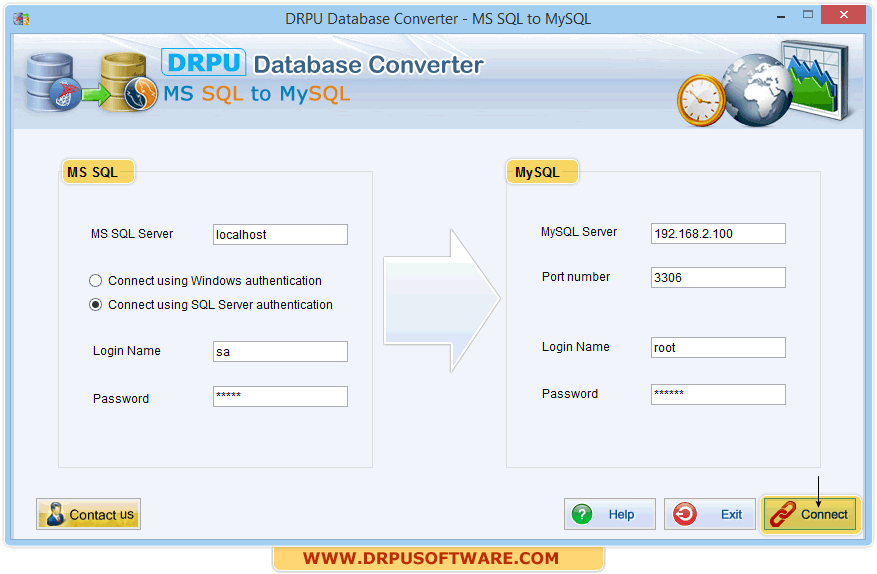 Why MS SQL to MySQL Database Converter?
Database conversion software convert entire or selected MS SQL database.
All major MS SQL data types and attributes are supported.
You can connect MS SQL and MySQL server locally or remotely.
Works with all versions of MS SQL server and MySQL server.