DRPU Database Converter - MySQL to Oracle
MySQL to Oracle database converter software converts selected or entire database (rows and columns) records. Database converter software provides complete solution to migrate MySQL database into Oracle RDBMS in minimal time. MySQL to Oracle database conversion program assists database professionals to convert multiple MySQL records into Oracle database without using complex queries.
Database conversion tool convert MySQL database records into Oracle database with support of all data base key constraints, data types and attributes. DB converter program maintains database integrity during conversion process.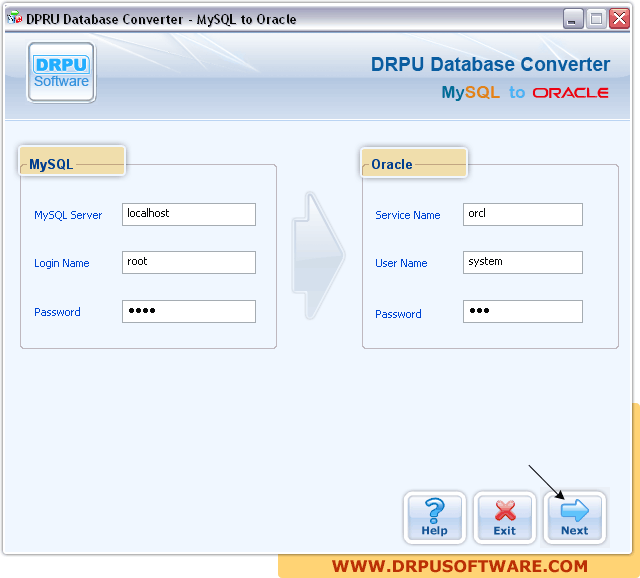 Software Features:
Software supports accurate conversion of entire or selected MySQL (source data base) to Oracle (destination database.)
Converts bulk database records in less time.
Supports all required key constraints, data types and attributes of MySQL.
Save converted Oracle database records.
Save valuable time by converting MySQL database into Oracle database record.
Support all major versions of MySQL database.