DRPU Database Converter - MySQL to MS Access
DRPU MySQL to MS Access Converter converts database records existing in MySQL to MS Access format without database query language or programming skills usage. Simply get converted database records (rows and columns values) with support to all major data base key constraints, attributes, indexes.
Database conversion utility allows user to migrate the MySQL database records into MS Access database records with full functional support. User can easily understand and operate the software without any technical assistance required.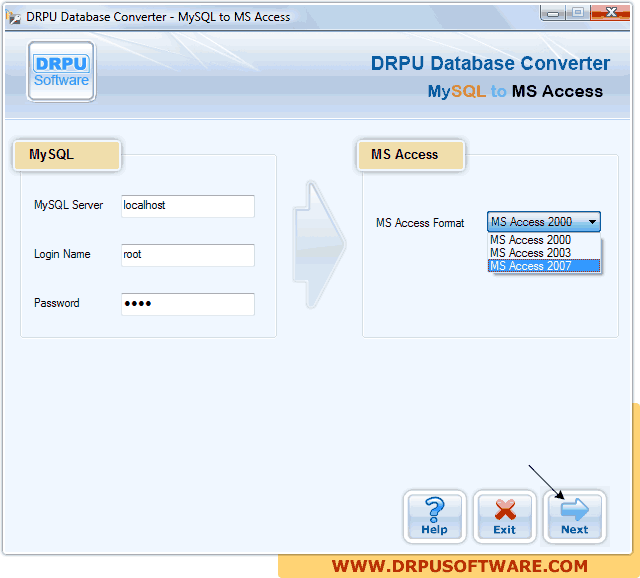 Software Features:
Software converts MySQL database records into MS Access database format.
Software supports all major versions of MS Access and MySQL databases.
Converted MS Access database can be easily saved at user specified location for future purpose.
Database Converter Software is suitable for all types of organizations viz. small scale to large scale organizations.