DRPU Barcode Software for Publishers and Library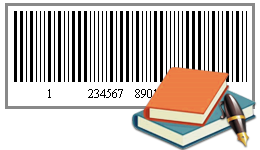 Publisher and Library Barcode Label Creator Software generate library barcode labels, tags and stickers to access the desired products from large volume of books, magazines etc easily. Barcode label maker software is compatible to major linear and 2D barcode font symbologies Coda bar, Code 11, Databar, Databar Limited etc.
Software allows user to design multiple library barcode labels and book barcode coupons, stickers and tags using random, sequential and constant value barcode series generating features. Advance publisher and library bar code label printing software has capacity to print multiple book barcode labels and library barcode labels on a single sheet.