DRPU Barcode Software for Post office and Banks
Barcode Label Maker Software is capable to generate postal barcode labels as well as bank barcode labels to satisfy post office and bank barcode labeling needs. Software easily creates multiple bank and postal barcode labels using random, sequential and constant value series generating options.
Using barcode generator software, you can easily design multiple barcode labels for banking and postal labeling need, like in Banking sectors – Demand draft, Withdrawal form and many more bank documents and in Postal – Mailing letters, Speed post etc.
Barcode label software provides advanced printing settings to print bulk barcode labels on single paper. Software generates scanable bank and postal barcode labels of different fonts and sizes for postal services and bank sectors.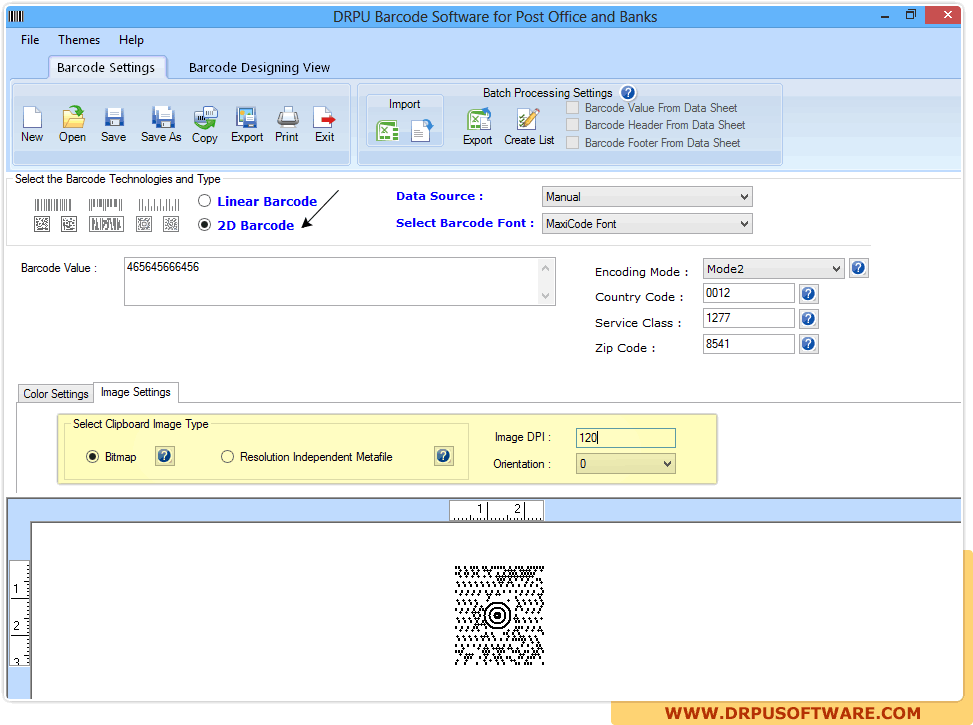 Supported Barcode Fonts
Linear Barcode Fonts
Code 11, Code 128, Code 128 SET A, Code 128 SET B, Code 128 SET C, Code 39, Code 93, Code39 Full ASCII, ITF-14, LOGMARS, Planet, Postnet, USPS Sack Label, USPS Tray Label, USS-93
2D Barcode Fonts
MaxiCode, MICR
Software features
Software design and print multiple postal and bank barcode labels, tags and stickers at the same time.
Bar code maker utility provides an option to use produced bank and postal barcode labels in specified Windows application including Microsoft Word, MS- Excel and MS-Paint etc.
Barcode designer software allows user to save created postal and bank barcode labels anywhere on the computer in various files formats like JPEG, GIF, Bitmap, EXIF, TIFF etc.
Software supports liner and 2D barcode font symbologies including code 11, code 128, code 39, code 93 etc.