DRPU Barcode Software for Packaging and Supply Distribution Industry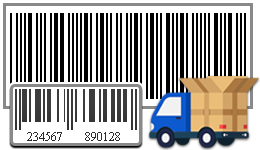 Barcode creator software generates industrial barcode labels, tags and stickers useful in packaging and distribution industries. Barcode generator software is useful for various industries including Distribution Industry, Industrial packaging, Product protection packaging, Export packing, whole sales packing supplies, shipping supplies and other similar industries.
Barcode label software creates barcode lists using random, sequential and constant value barcode series generating option. Software designs barcode labels and tags of different sizes and fonts as per requirement for packaging supply and distribution industry. Business barcode creator tool enables user to design custom images with the use of different designing tools including pencil, text, line, rectangle and ellipse and other designing objects.