Employee Planner Software provides solution for any company or organization to simplify the time consuming task of employee scheduling/planning. Employee scheduling software helps to maintain shift schedules, day-to-day attendance records, leave details with complete payroll details of all employees. Employee planner is scheduling tool that lower the administrator cost, save time and build to meet your specific business needs.
Employee scheduler software generates reports of company details, employee details including official details, salary details, leave details etc. Staff planning software can easily adjust in any business frame and provide automated solution to get rid of paper records scheduling complexities.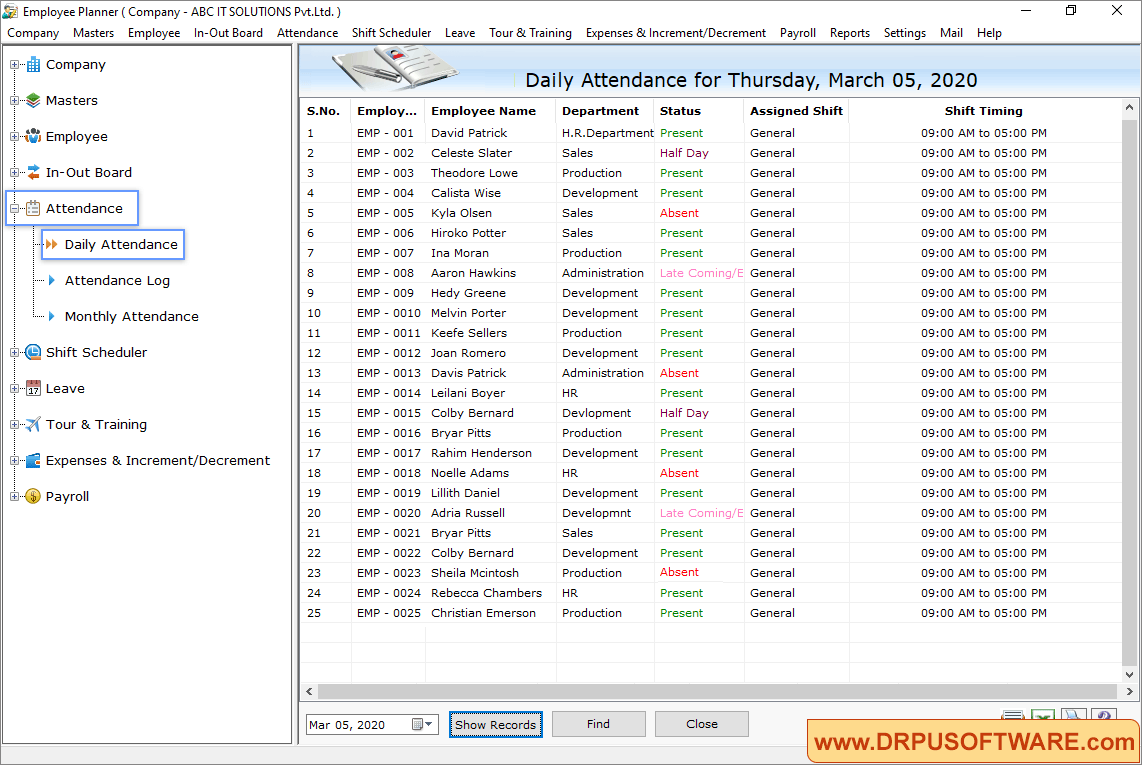 Employee Planner Software provides solution for any organization including –
Call Centers and Help Desks, Fire Departments
IT firms, Hotel and Hospitality
Transportations Services and many more.
Software General Features:-
Multiple company employee records can be easily maintained at one place.
Manage employee daily shift records and automatically check for any scheduling conflict.
Maintain staff in-out details to let you know which employee is in or out of office.
Keep track of employee attendance records, leave details and tour/training records.
Maintain accurate details of employee salary along with deductions and increments.
Advance Features:-
Password protected – Password protection feature of software prevents unauthorized users to access company records.
Generate payroll pay slip – Software generates payroll pay slip of employee with flexible print options.
Tour and training pass – Facilitate users to generate pass for employee going for tour or training.
Data connectivity – Data connectivity feature enables users to connect selected company database records to use its information.
Data Backup and Restore – Facilitates to take data backup which can be restored using backup file in case of failure or accidental deletion of original data.