Backlink checker software provides solution for any business or company to monitor website back link status in real time. Online link checker tool checks backlink status on websites and allows user to monitor advertiser's site inbound links status on many publishers' websites. Reciprocal link checker tool finds number of incoming links, direct links, reciprocal links and any other links pointing to user's website.
Dead links checker is excellent solution for:-
Reciprocal links, Inbound links
Incoming links, Inward links etc.
Backlink checker software sends alerts to user via email if advertiser's link is not found on publisher's website. Backlink analyzer software provides detailed back links status report, generated in TEXT or HTML file format. Backlink Checker Tool provides complete inbuilt manual help guide with install/uninstall features.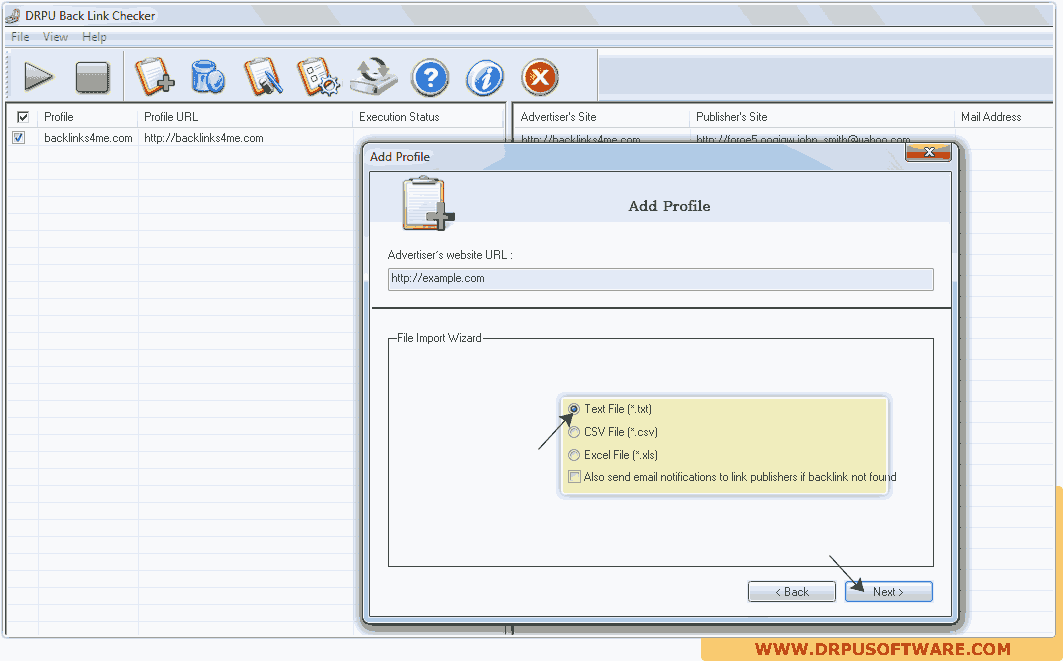 Backlink Checker Features:
Send notification - Send alert to user via email if link is not found on publisher's website.
Check links on various website - Instantly monitor backlink of multiple websites at the same time.
User-friendly - Backlink checker application doesn't require any technical skills or learning curve.
Generate backlink report - Create detailed backlink status report list in TEXT and HTML file format.
Helpful for any business/company - SEO link analyzer is very helpful for any type of business purpose for checking status of their web sites.
Increase website popularity - Link popularity checker can easily increase advertiser's website position on the web.