DRPU logo designer software allows user to design and print logo for business. Logo creator program provides rectangle, circle, rounded rectangle, Diamond, Star, Triangle and designing tools to create attractive logo. Now you can create your own logo in different sizes and shapes as per your requirement.
Logo designer software provides ready-made templates to design corporate logo or banner for any commercial organization. Logo maker software provides inbuilt color and background settings to design logo in different colors. Now you can conveniently generate your own company Logo and brand identity.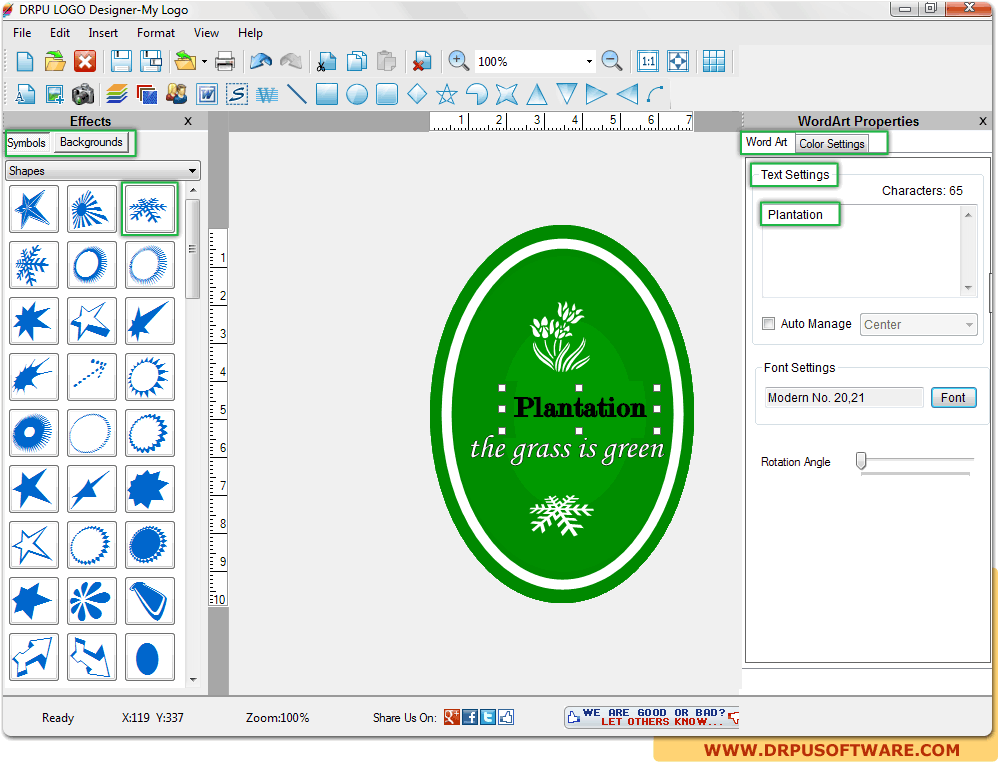 Software features:-
Software design and print business logo in various shapes and sizes as per requirement.
Logo creator software provides facility to add watermark as well as WordArt on the Logo to give it professional look.
Logo generator software enables user to add signature on the Logo.
Logo creator software allows user to print designed LOGO using inbuilt printing settings.
Logo creator tool provides various template or icons to create LOGO for your enterprises.